Butterfly and Insect World
Edinburgh Butterfly & Insect World, the world's longest running butterfly house and one of Scotland's favourite tourist and educational attractions, is now enjoying it's 32nd season.
Flying freely in an indoor tropical rainforest are hundreds of spectacular exotic butterflies going about their daily lives, oblivious of the visitors that walk amongst them. Watch them feeding, courting, laying eggs and sunning themselves in the lush, colourful jungle. Also, see if you can spot some of the many caterpillars that are eating their way through the specially grown food plants. Next, stand on the bridge near the waterfall and watch the Terrapins lazily bask under the lamps of the main pond.
Take a walk into the 'Bugs and Beasties'exhibition and discover the weird world of the mini-beast, including Tarantulas, Stick Insects, Praying Mantis, Scorpions and Millipedes, all living in purpose-built enclosures. Watch as the LeafCutter Ants bite off pieces of leaves and petals and carry them back to their colony. The Nocturnal Zone uses infra-red light to illuminate the night-time activities of many of these creatures.
Top tip: Meet the Beasties' public handling sessions are at 12pm and 3pm every day, where you can get to grips with all types of mini-beast. No need for a jumper as it's warm inside.
TIMES
Summer 9.30am to 5.30pm.
Winter 10am to 5pm
WHERE
Butterfly & Insect World is located within the grounds of Dobbies Garden Centre, Lasswade, Midlothian, EH18 1AZ
Contact info@edinburgh-butterfly-world.co.uk or call 0131 663 4932 for more information.
save up to 40% with your Edinburgh city pass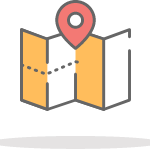 FREE Entry to over 20 attractions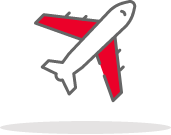 FREE Edinburgh Airport
Transfer & Hop On / Hop Off