Auld Reekie Walking Tours
Visit the infamous vaults hidden under the South Bridge in Edinburgh's Old Town. Hear tales of how the poor and unfortunate lived in these former slums. Explore these dimly lit vaults, once the haunt of criminals, body snatchers and witches alike!
Each vault has stories of crime, disease, death and lots more, with which your guide shall enlighten you with all the gory details. You will see a genuine witchcraft temple, recently used by the "Source Coven of the Blue Dragon" and you will enter their former temple and learn why it was no longer safe for them to practise their craft in that vault.
Top Tip: Sensible footwear recommended for the vaults
Open
tours at 10.00am, 10.30am, 11.00am, 11.30am, 12.00pm, 12.30pm, 1.00pm, 1.30pm, 2.00pm, 2.30pm, 3.00pm, 3.30pm, 4-00pm, 4.30pm daily
Where
Meet at the Blue Poilice Box in front of the Bank of Scotland on Lawnmarket – EH1 2PH
One Vault tour per pass – children under the age of 15 must be accompanied by an adult. Make sure to arrive 5-10 minutes early. 
save up to 40% with your Edinburgh city pass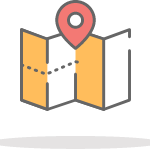 FREE Entry to over 20 attractions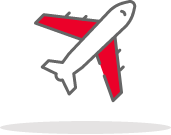 FREE Edinburgh Airport
Transfer & Hop On / Hop Off