Valid for one, two, or three days your Edinburgh City pass includes free entry to  handpicked experiences plus intimate, memorable local tours, many with local guides who can spin the best stories this side of Robert Louis Stevenson. The Edinburgh City Pass is a winner for all ages, a great way to save money and time, and your portal to a city you never knew existed.
There are one or two experiences which do require a time to be confirmed in advance. We will send you the instructions in your confirmation email. 
Purchase your pass online and download it to your phone to use straight away. Your Edinburgh City Pass is activated when you visit your first experience.
Suggested two days: Edinburgh Pass
Open Return Airport Tram  £9.50
Bright Bus hop-on hop-off £18.00
Vaults Walking Tours £18.00
Holyrood Distillery £20.00
John Knox House £7.00
Dynamic Earth £19.50
Crime & Punishment Walking Tour £15.00
Georgian House £12.00
Scott Monument £8.00
Total: £127.00
Two day pass £75.000
(SAVE £52)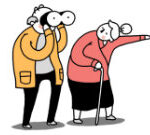 FREE entry to top-rated experiences
including hop-on hop-off bus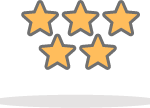 Folks love what we do
and we love what we do too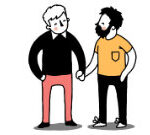 Instant mobile ticket
FREE 24 hour cancellation
The Edinburgh City Pass saves you money and is easy to use. Available as a mobile friendly pass you purchase your Edinburgh City Pass online or at the VisitScotland information centre when you get here. Each pass is valid for either one, two or three consecutive calendar days and is simply scanned at each experience to gain entry. 
Passes are activated upon entry at the first experience of your visit. We always advise customers to start using their pass first thing in the morning as from then on it works on a calendar day basis, not 24 hour period. The Edinburgh City Pass is not a fast track pass and passes can only be used once at each experience.