Bright Bus Tours is one of the friendliest and easiest ways to explore Scotland's capital. By hopping on and off as much as you want in 24 hours (over two days), Edinburgh is yours to discover. The tours are flexible and the incredibly friendly street team and tour drivers will be sure to look after you.
The full route takes approximately 1 complete. But you don't have to do it all in one go, and you're welcome to hop and off to break up the journey and see some of the sights on foot.
Top Tip: Wrap up warm and head to the upper deck for some great views
Times
Tours run throughout the day at regular intervals. 
Where
St Andrews Square (look out for the bright orange buses)
Children under 5 years are welcome onboard and go free – all children under the age of 16 should be accompanied by an adult. Well behaved pets are welcome aboard.
save up to 40% with your Edinburgh city pass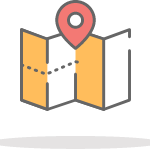 FREE Entry to over 20 attractions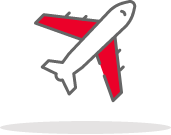 FREE Edinburgh Airport
Transfer & Hop On / Hop Off