Glide from Edinburgh Airport to the city centre on board Edinburgh Trams with an Adult Open Return Ticket. The journey takes just 35 minutes and tickets are open ended with the return leg being used on any day.
Edinburgh trams has 14 stops that connect Edinburgh Airport with the New Town. Trams run regularly throughout the day and into the evening, 7 days a week. Trams run every 7 minutes during the day and every 10 minutes before 05.32am and after 7pm. The last Tram departs from Edinburgh Airport at 10.48pm and the last Tram to the airport runs from St Andrews Square at 23.32pm.
When you purchase your Edinburgh City Pass you will also receive instructions on how to activate your open return e-tram ticket in advance if you plan to use this to go between Edinburgh Airport and the City Centre. You would simply need to select your first day of travel (your tram ticket will not activate your City Pass so no need to travel on the same day you start visiting attractions). As this is an Open Return ticket you can use it at any later date for your return journey.
TIMES
Trams run every 7 minutes during the day and every ten minutes before 05.30am and after 7pm.
OPEN
Edinburgh Trams run 7 days a week
All trams are fully low floor and have dedicated spaces for wheelchairs. There are luggage racks located throughout the tram for large bags and suitcases.
save up to 40% with your Edinburgh city pass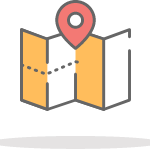 FREE entry to select experiences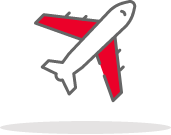 FREE Edinburgh Airport
Transfer & Hop On / Hop Off