At Open Jump you can use the general park activity area – 60 minute sessions start every 15 mins through the day.
Feel the rush of oxygen as you experience the force of GRAVITY – jump, bounce and hop as you fly through the air – nobody does it better than GRAVITY!
TIMES
Sessions run every 15 minutes
OPEN
Open Mon-Thurs – 10am-9pm
Open Fri-Sat – 9am-10pm
Open Sun – 9am-9pm
WHERE
Fountain Park, Edinburgh, EH11 1AF
Not suitable for children under 18 months – all kids under 5 years should be accompanied by an adult at all times. Everyone using trampolines needs Safety Socks – you can buy a pair on arrival for £3 (remember to wear comfortable clothes).
save up to 40% with your Edinburgh city pass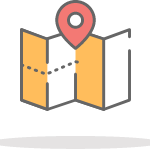 FREE Entry to over 20 attractions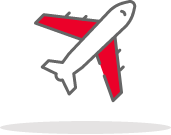 FREE Edinburgh Airport
Transfer & Hop On / Hop Off