Invisible Edinburgh Tours
Invisible Cities is a social enterprise that trains people who have experienced homelessness to become walking tour guides of their own city.
Uncover Stories of Crime and Punishment as Sonny, an Edinburgh local, offers you a walking tour of his Edinburgh, taking you along the streets that he knows and following the stories of crimes, hangings, and jail time! Hear Sonny's story and uncover his journey!
Begin your adventure at Maggie Dickson's pub and hear the incredible story of how Maggie Dickson survived a public execution in the early 1700s. Then, make your way to Grassmarket Community Project, a social enterprise, and Greyfriar's Cemetery, where you'll learn about the Covenanters and the first concentration camp in history. Hear stories about Deacon Brody, the character that inspired Jekyll and Hyde, before the making your final stop at Street Work.
TIMES
3pm daily (confirm your time-slot on link provided)
DURATION
1.5 hours
WHERE
Begin your adventure at Maggie Dickson's pub
This tour is great way to see the sights of Edinburgh. Make sure to wear comfortable shoes and arrive a few minutes early to scan your passes.
Bookings for single tickets are only possible if there are already other guests booked on the tour. In such cases, you will find the option to select a single ticket in the drop-down menu. However, if no other person is booked, they require a minimum of 2 guests to start a tour. If you are unable to book for one person, it is advised to wait until closer to the tour date before making a reservation.

save up to 40% with your Edinburgh city pass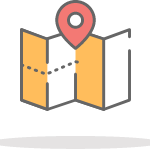 FREE Entry to amazing experiences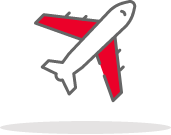 FREE Edinburgh Airport
Transfer & Hop On / Hop Off