National Mining Museum Scotland
A visit to the award-winning National Mining Museum Scotland is an absolute must. Just 5 minutes from the Edinburgh City Bypass and a 5 minute walk from Newtongrange train station, the museum is housed in the wonderfully restored Lady Victoria Colliery.
Visitors can retrace the footsteps of thousands of miners and their families who relied on the colliery to make a living. Take a tour of the pithead, recreated underground roadway and coalface, with an ex-miner as your guide – you'll experience the atmosphere and noise of a working pit – an experience which instantly makes you glad you're not a miner! All of the tour guides are ex-miners and have a wealth of knowledge and stories from their time in the mines.
Top Tip: Please make sure you wear warm clothing as many parts of the colliery are open to the elements!
OPEN
Open from 10am daily – tours run throughout the day (check times) with last tour 2 hours before closing
WHERE
The museum is situated on the A7 at Newtongrange. You can't miss them – you'll see the huge overhead concrete gantry which used to take the miners to the pithead baths.
The museum is wheelchair accessible, with the exception of the Winding Engine Room. Parking is FREE. Contact reception@nationalminingmuseum.com or call 0131 663 7519 for further information.
save up to 40% with your Edinburgh city pass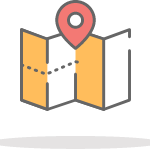 FREE Entry to over 20 attractions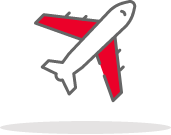 FREE Edinburgh Airport
Transfer & Hop On / Hop Off