In the late 1700s, this grand townhouse was at the heart of Edinburgh's New Town development. The house was designed by acclaimed architect Robert Adam and was a true statement of luxury in an era of enlightenment, for those who could afford it. The house has been magnificently restored to show a typical Edinburgh New Town house of the late 18th and early 19th century.
The fine collections of period furniture, porcelain, silver and glass reflect the Lamonts' lifestyle and the social and economic context of the time. The kitchen and servants' room give a glimpse of the arduous 'below stairs' life of the servants, who made the Lamonts' elegant lifestyle possible.
WHERE
7 Charlotte Square, Edinburgh EH2 4DR
OPEN
27 Feb–31 Oct, daily, 10.00–17.00 (last admission 16.00)
1 Nov–3 Dec, Wed–Sun, 10.00–16.00 (last admission 15.00)
Reduced hours off season. Check the website for more details. Last admission 45 mins before closing.
save up to 40% with your Edinburgh city pass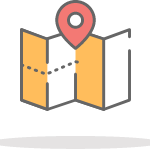 FREE entry to select experiences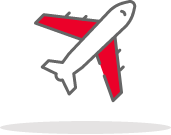 FREE Edinburgh Airport
Transfer & Hop On / Hop Off